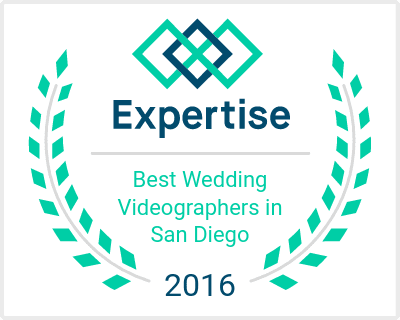 Videography And Wedding Videos - Captured In The Most Beautiful Light
Looking for the best videographer in San Diego? You're in luck! Wedding films are works of art, and Stephen Alberts with his crew of talented filmmakers are known for expert videography. Each member of the team captures weddings with a cinematic, photojournalistic style. Documentary filmmaking is a passion at Stephen Alberts Wedding Films, and the wedding videos always flow naturally, and are full of smiles and laughter.
Stephen Alberts is a 5-time Emmy Award winning filmmaker who developed his style of wedding films over the course of several years. The booking process is super simple, and the package options start with a core service of one videographer filming eight hours, and you receive a 7-minute edited, Highlight Film within 8 weeks!
"Our production style is unobtrusive and calm, as we focus on filming the sweetest moments in the most beautiful light. Our goal is to capture the story of your day as well as the finer details you may have missed. Each couple is unique, therefore each film is unique."
 – Stephen Alberts

Build a custom package with additional services such as the 4K Upgrade
$300
Start here with our core service
$2800
Additional crew members can be added to our core service
$800
Check to see if your date is available
Providing high quality filmmaking since 2009
Our team is experienced at the most popular locations in San Diego
.
They Looked at 277 Wedding Videographers in San Diego and Picked the